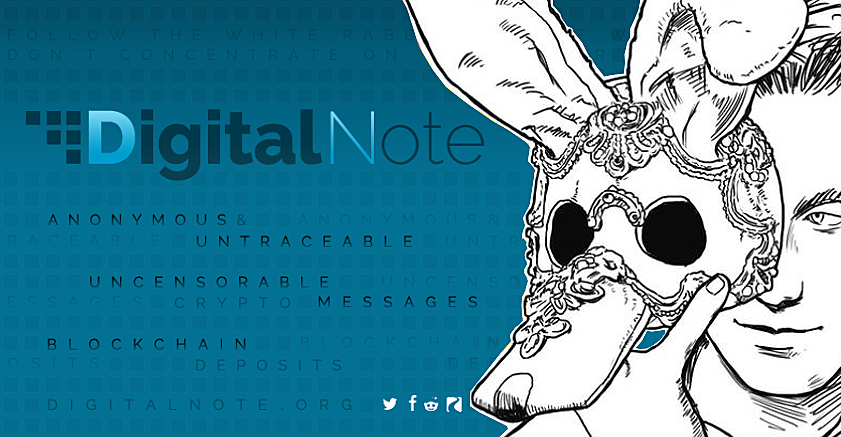 XDN DigitalNote Simple, Private, Secure Commerce is Everyone's Right.
A SHORT HISTORY
Throughout human evolution our species has been unique in finding ways of creating, identifying and associating value in the objects around us.  For thousands of years the associated trading has generated complex economies which have given us freedom to learn, travel and innovate at an increasingly rapid pace.
To ensure the wealth we generate can be protected, we have built a whole host of financial controls and processes to define the way we transact and ensure trust can be established between parties, These controls were based on national structures and regulation and built for our own safety, but in today's global internet based economy they have now become restrictive and discriminatory, stifling growth and economic freedom.
But, what if there was a trustworthy and secure solution which could remove the need for these controls, enabling the flow of value and giving power back to the consumer?
The technology does exist to make this happen, and its impact on our lives is growing every day.



Everywhere we look the discussion on Blockchain is growing.  Economists, philosophers, entrepreneurs and World Leaders are talking about their use, as they provide safe and secure platforms where parties can transact in the knowledge their records are kept private through complex cryptographic methods.
WE DEVELOP SOFTWARE SOLUTIONS TO BRING BLOCKHAIN TO EVERYONE
In XDNFinance we see our mission as making these technologies available to everyone.  We want to give the power back to the business and customer, to own their information whilst providing faster, more secure and cheaper ways of receiving payment. We believe that Blockchain provides everything you need in order to manage your business – private banking, fast transaction systems, proof of ownership, crowdfunding and much much more.
The best innovation comes from building on the best of that already exists, and here in XDNFinance we bring an encyclopedic knowledge of the best open source tools to provide Blockchain.

XDNFinance believe the CryptoNote based technologies provide the most advanced, mature and successful platform for eCommerce with a growing community of solutions and the highest levels of security, privacy and speed which modern business demands.
WHY XDN DIGITALNOTE
We have been working in close collaboration with our partners in DigitalNote (XDN) to ensure the technology reflects the needs of a modern business, whilst our Roadmap provides you practical access to the most disruptive technology developed since the internet was made available.
DigitalNote is the most feature-advanced coin of the CryptoNote family and we will concentrate our efforts to develop applications for XDN. However, choosing CryptoNote does not restrict our choices as it means our software will support other CryptoNote based coins such as Monero or Bytecoin.
WHY XDNFINANCE
As a group of passionate software engineers and architects, we see Blockchain adoption as a truly transformative step in modern business.  The technology is moving quickly, and maturing at a pace unseen before in our industry and we would be very happy to share our observations with you, your IT provider and your business leadership.
We will never stop working to bring innovation to your business.