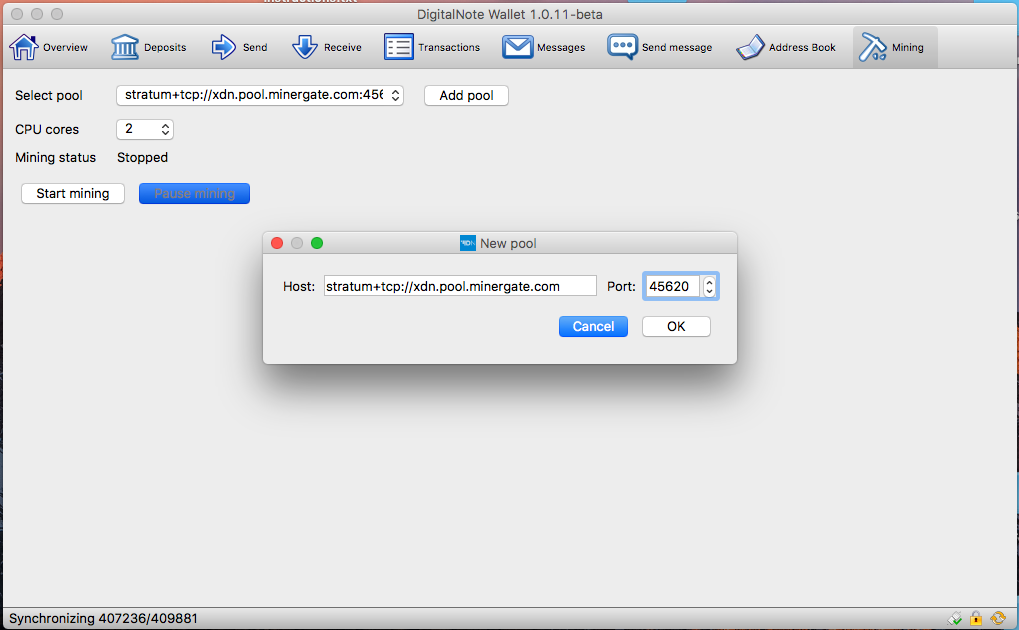 How to Mine XDN DigitalNote?
So far there are limited options for mining XDN as the community are still in progress to create XDN mining pools. Being MinerGate as the main option, miners can use DigitalNote Wallet to mine the digital currency but they have been unable to do so with the default mining pool available on the wallet. Miners are now able to mine using DigitalNote Wallet using the following details:
Host: stratum+tcp://xdn.pool.minergate.com
Port: 45620



How to Mine XDN using DigitalNote Wallet?
Open DigitalNote Wallet
Select Mining Tab
Click Add Pool
Add stratum+tcp://xdn.pool.minergate.com  to the Host field
Type 45620 in the Port field
Click OK
Now select the mining pool added from the list and click Start Mining.
It should now started mining giving you the Mining Hashrate
Please download the official XDN wallet from GitHub.
If you have any questions please let us know in the comment box below.
Enjoy mining!