DigitalNote XDN Wallet Synchronisation Issue
Due to the increasing number of users who are experiencing the synchronisation issue, we decided to publish this post to help you get the wallet synchronised again.
Please be aware that the issue has been reported to XDN developers, and we hope to get this problem resolved.
The issue occurs because the wallet is not connected to peers, and that leaves the wallet stuck on a single particular block and unable to synchronise more (e.g. Synchronising 1/1).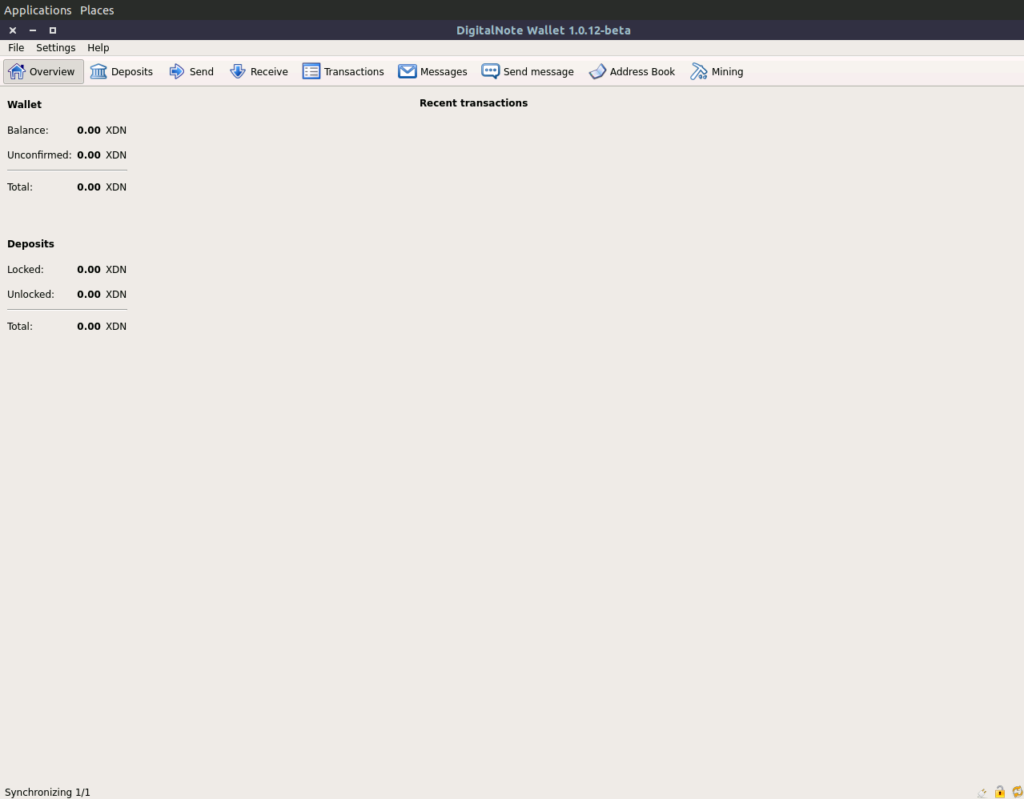 XDN Wallet is Not Synchronising
This happens on both a fresh copy of the wallet, which starts from block 1, and a running wallet that have recent blocks loaded (e.g. 401488/401488), this is incomplete as the block is at 403488 at the time of writing this post. Thus, you should be getting Wallet synchronised. Height 403488 instead of synchronising 401488/401488.
How to synchronise XDN wallet?
Since we are still waiting for a fix from XDN team, we figured out that downloading and installing xdn blockchain data will help your wallet to connect to peers, which will synchronise your XDN wallet properly and have it up and running for your use.



Please download and install the files as per instructions click here
Here is video we found talking about the same issue:
NOTE: This quick fix has worked on Windows machines so far, if you are using Linux, please locate the data directory and install the blockchain files and that should work as well.
If you have any questions or other solutions please let us know by the comment section below.
Update: Seed Node for Linux Users, please refer to this Reddit post. We appreciate any further inputs to this.