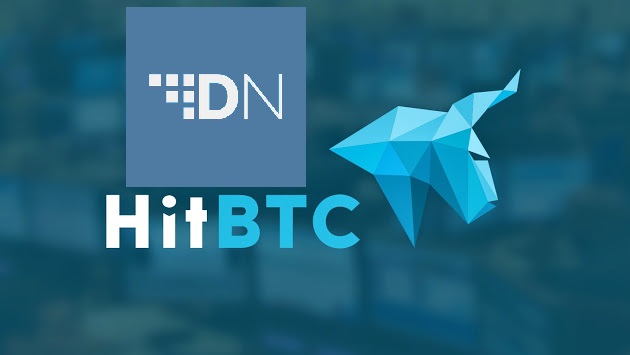 Two Weeks and XDN ICCO Coins Are Still Locked on HitBTC
There has been a lot of pressure being taken by XDN community members. DigitalNote developers have not yet spoken out regarding XDN ICCO coins, which they promised to be released one week after the ICCO ended on 30 June 2017. However, the original coins release statement according to XDN Pre-ICCO was that coins are going to be released immediately after the ICCO ends.
HITBTC & XDN ICCO COINS
DigitalNote developers stated on 30 June 2017 that they need one week to work with HitBTC, the exchange platform that hosted XDN ICCO, in order to finalise the calculations for the campaign to release the coins. However, it has been two weeks since this statement made without giving any further updates on that nor releasing the coins.
A number of XDN community members contacted HitBTC to enquire about the situation, and only one of us received the following reply:
We are terribly sorry for such a delay. Deposits and withdrawals become available within a few days after token is being released. Our team is already on it. Hope you are ready to wait a bit longer.
The reply however, is rather generic and does not give any promises nor details of what to expect. Apparently, the reply is just asking us to be ready to wait longer, like there is another option?
In addition, several attempts have been made to get in touch with HitBTC on Twitter without receiving any informative reply regarding this situation. Speculations, however, pointing out at HitBTC by being involved directly to the release of the coins, in which they have not made yet.
Furthermore, a number of emails have been sent to DigitalNote developers in the last three weeks without getting any reply. Although there is nothing new with the lack of communication from the developers, it is critical now since they have got investors' funds locked without keeping their promise to release them.
XDN community members are trying to remain faithful that the coins will be released at some point, but this faith is increasingly being lost with the absence of DigitalNote develoeprs and the exchange platform HitBTC for not solving this issue. XDN, however, is losing its reputation in the crypto industry for not solving these issues over the period of time that was given. Therefore, the community members are trying to work together to raise the issue out of the community and hopefully get heard, as well as get their coins back. Not only that, HitBTC is risking its reputation by holding these coins without communicating with the investors.
Update: HitBTC Reply
Dear Trader,
Thank you for reaching out!

We will open XDNCO operations very soon, most likely tomorrow.
Please accept our apologies for any inconvenience.

Regards,
Derek Steiner
HitBTC Support team
Update 18/07/2017: Coins Are Released
We confirm that XDN ICCO Coins are released today on 18/07/2017 at 06:52 UTC. Price on Bittrex surged from 71 to 85 so far, as the release is such a reassurance to those holding the digital currency.