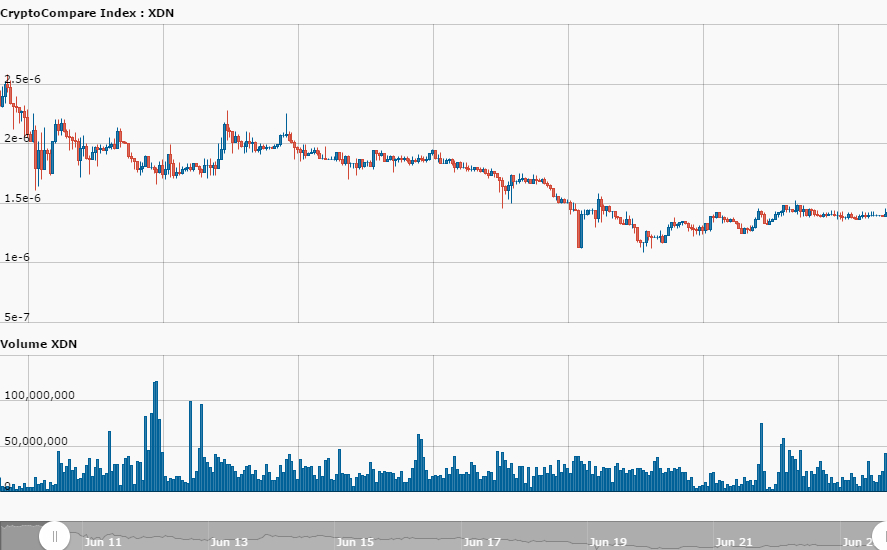 XDN DigitalNote CO Final Round
According to XDN ICCO Plan, the price per lot (100,000 XDN) in the first round was (0.6 BTC), which raised a total of 5.4 BTC for the sale of 9 lots. The price in the second round was (0.7 BTC) per lot, which ended today without achieving any sales, and now the price in the final round has increased to (0.8 BTC) per lot. However, XDN developers mentioned last week that they were working on creating new selling channels such Changelly to hopefully increase sales, but yet there are no updates on that.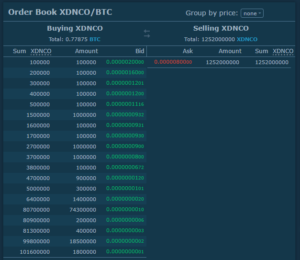 XDN price is stable around 130 – 140 these days, after taking the hit towards 110 – 120. The risk of the locked coins (1.25 billion XDN) to re-enter the market next week is still the biggest concern for the digital currency holders as this will increase the supply and push the price lower. After the significant rise of DigitalNote in the first week of the ICCO campaign, XDN price achieved all time high 350 satoshi and then started to lose its value based on the confusion that buyers wanted to get the digital currency cheaper on XDN CO (starting at 156 per xdn). But the price voting on the last day of the IC window changed the price to 600 per XDN instead of 156.
As stated in previous articles, XDNCO needed to sell at least 500 lots per day since the beginning of the campaign in order to succeed. Now with one week left, it is not realistic to think that it is possible to sell at least 1,785 lots per day (1,428 BTC). Whether XDN developers will create new selling channels or extend the campaign, there is still so much work needed to fix what went wrong with it. Therefore, we believe that what matters now is POST-CO.
XDN POST-CO
The campaign should end next Friday 30 June 2017. With over 1.25 Billion XDN locked in the CO wallet, it is expected that XDN will take a big hit once these coins re-enter the market and that will push the price to the bottom, possibly even lower than 70. But this should not be the end since XDN Developers are working according to the published RoadMap, the digital currency should recover well with the implementation of the new developments such as the Mobile Messenger 3.0, the Database Blockchain Storage, and the E-Commerce Payment Solutions. The long term stability is then looking forward to Proof of Activity, the extra layer of security, scalability and resistance for XDN blockchain that will be implemented in Q2 next year. So overall, XDN will suffer in the short term because of ICCO, but will soon start recovering and should look for stability at a higher value once these developments are delivered according to the RoadMap.