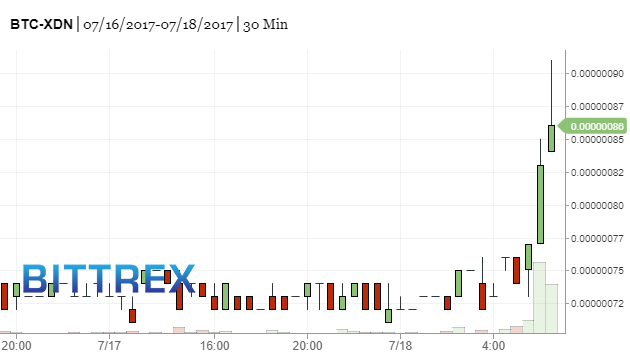 XDN ICCO Coins Released and Price Surges
The long uncertainty about the release of XDN ICCO coins had a negative impact on the DigitalNote community as well as the value of the digital currency. With that being released today on 18/07/2017 at 06:52 UTC, the uncertainty is over and price surged from 71 to 91 so far. The community, however, is relieved after they received their coins that have been locked up in the ICCO wallet for over 2 weeks.

The market is reflecting positively with the end of this uncertainty, and targeting 100 to establish a new level after being well below it in the last few weeks. There is also another activity going on with the XDN community, which is voting to list the coin on CoinPayments. This will be a significant milestone to achieve, which will give XDN access to a larger user-base that can use the digital currency to purchase goods and service from over 250,000 online merchants worldwide.
Please help XDN get listed by voting on the following link: https://www.coinpayments.net/vote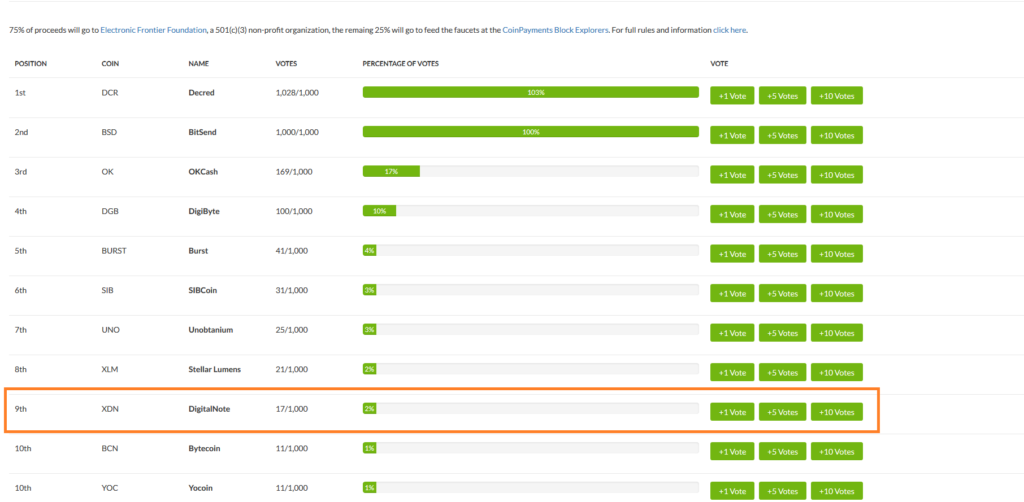 XDN Future
Despite the ICCO failure, XDN has an impressive RoadMap with a number of developments that are expected to be released in September – October this year. The Mobile Messenger 3.0, which enables users to send encrypted untraceable messages, Database Blockchain Storage, and POA security layer. In addition, there is eCommerce Payment Solutions being developed as well and expected to be released on September this year. XDN community is also working on getting the digital currency listed on CoinPayments, which will help XDN to establish a new position in the crypto industry.