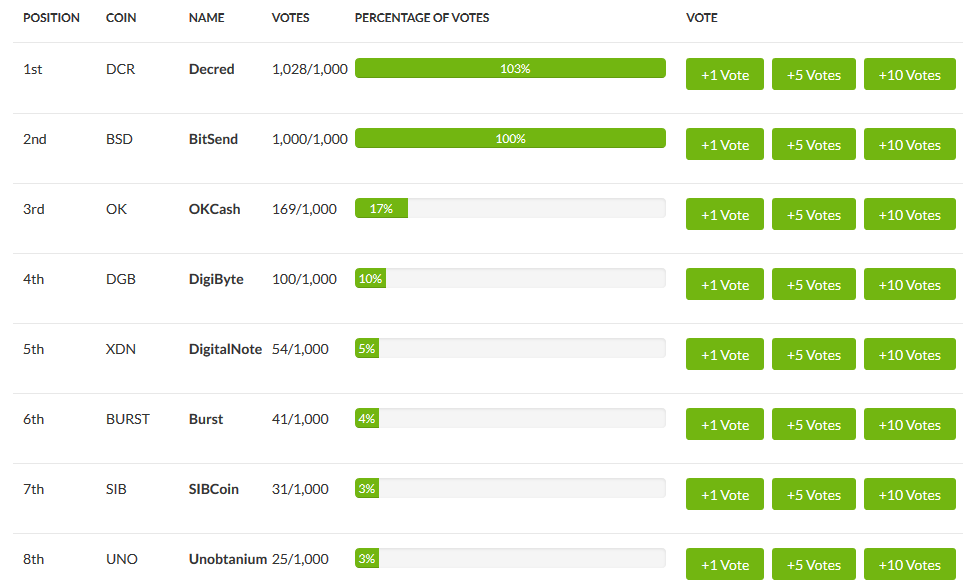 Why Listing XDN on CoinPayments
Okay, first thing first. In our previous article "XDN DigitalNote on CoinPayments", we were only able to state that listing XDN on the payment gateway will help increasing its user-base. This will create a greater demand as users will get XDN to pay for goods and services from online merchants worldwide. According to that, we were positive on the outcome that could re-establish the digital currency in the crypto industry based on this usability alongside with the future XDN releases such as Mobile Messenger 3.0, Database Blockchain Storage, and POA Security Layer later this year. We believe that we could see a significant rise in price when these developments are released and XDN is listed on CoinPayments.
However, we could not state anything regarding the impact of listing XDN on CoinPayments because we needed to know when the other coins got listed, and how that affected their price after securing the total number of votes. So we came up with the following question:
What is the impact of listing XDN on CoinPayments?
As we stated that listing XDN on CoinPayments would increase its user-base as well as its usability for purchasing goods and services. We also found out how does CoinPayments listing affect its price. We conducted some research on a sample of 3 digital currencies, in which we gathered the listing date, the price before listing, after listing, and now. And we present our findings below:
Decred (DCR)
DCR was listed on 25 March 2017. It's price before being listed was (0.008) BTC ($7.4). The price after being listed surged to (0.019 BTC) ($20.00). And now around (0.01 BTC) ($25.00). So the price gained more than double its value before being listed on CoinPayments.
BitSend (BSD)
BSD was listed on 07 April 2017. The pre-listing price was (0.00008 BTC) ($0.08) and after being listed (0.000106 BTC) ($0.24). And now around (0.000107 BTC) ($0.246). Again, price gained about 300%.
MaidSafeCoin (MAID)
MAID was listed on 09 June 2016. Price before the listing was (0.00011 BTC) ($0.055), and after being listed (0.00013 BTC) ($0.08). And now around (0.00013938 BTC) ($0.320). There is a quite good gain for the currency in the long term, which is about 300% as well.
To conclude, listing XDN on CoinPayments will have a positive impact and we can expect 300% rise in value in future, if not more considering DigitalNote future releases later this year.
Every vote will help, please click here to vote.
Update: 23/07/17
Total votes raised 95/1000 (9.5%). We encourage all supporters to vote as soon as possible to get XDN listed in this voting window.