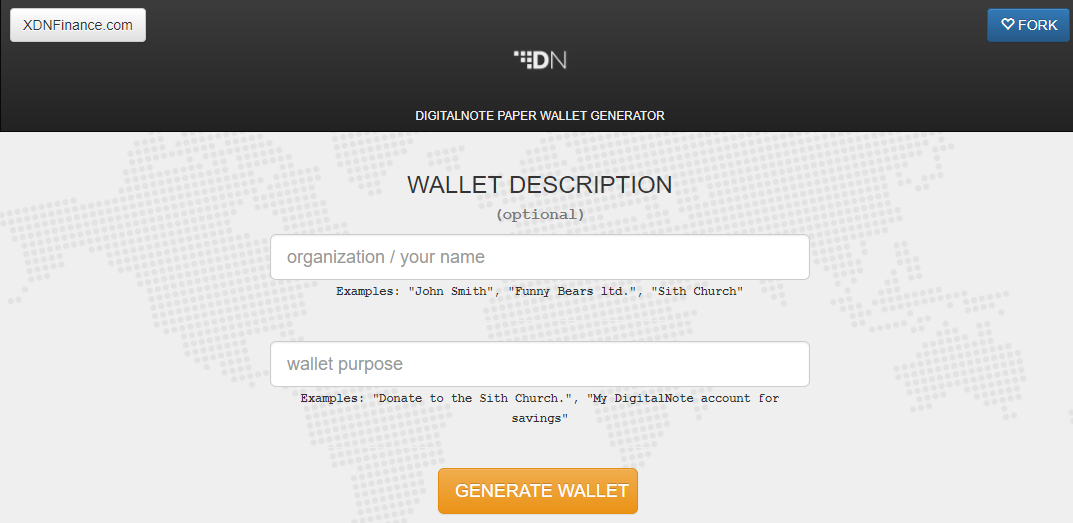 Generate XDN Paper Wallet
The community developed a Paper Wallet Generator tool to help users generate a DigitalNote wallet address. The main advantage for this tool is that users could generate the wallet address and receive their coins instantly. That eliminates downloading and installing XDN wallet, and wait for the wallet to sync in order to receive them.
How to Generate XDN Paper Wallet?
Simply go to https://wallet.xdnfinance.com/
Enter your name, and the wallet purpose (ID) and click generate wallet. This will generate two QR Codes "Private Key" and "Payment Address". Never share you private key, including its QR Code as this will give access to anyone. You should only share the Payment Address in order to receive XDN. Also, copy your private key and payment address and keep them safe.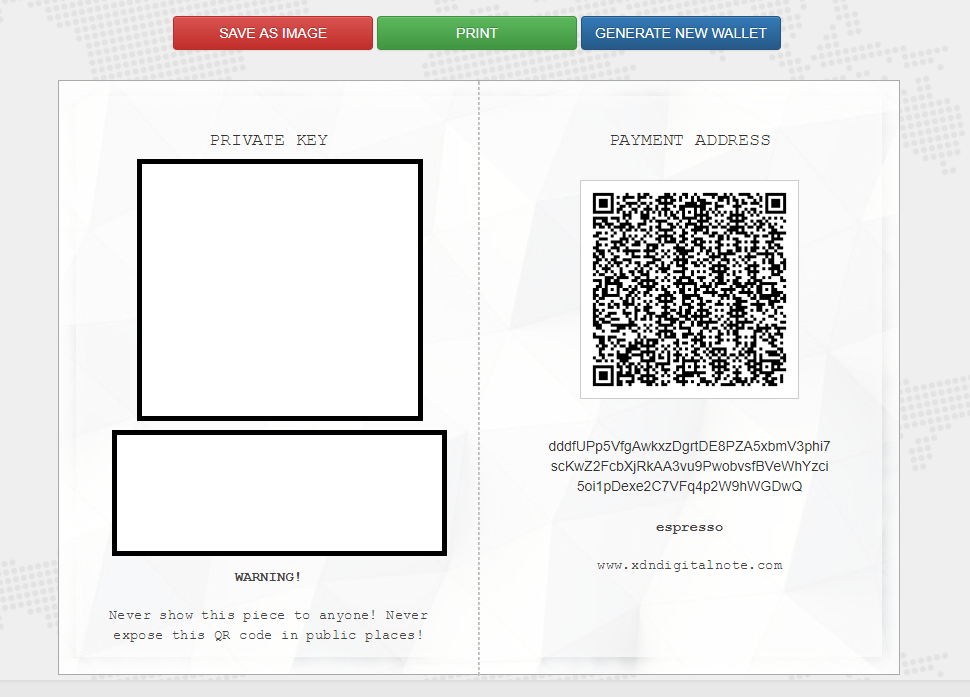 Once you get your wallet address, you will be able to share it with other in order to receive your coins. You can also use that to receive your coins from an exchange platform.
Please keep your Private Key safe as it will help you recover your wallet and access it. This can be done by importing you private key into an XDN wallet to access your funds and use them. You should also backup your wallet before importing any private key.