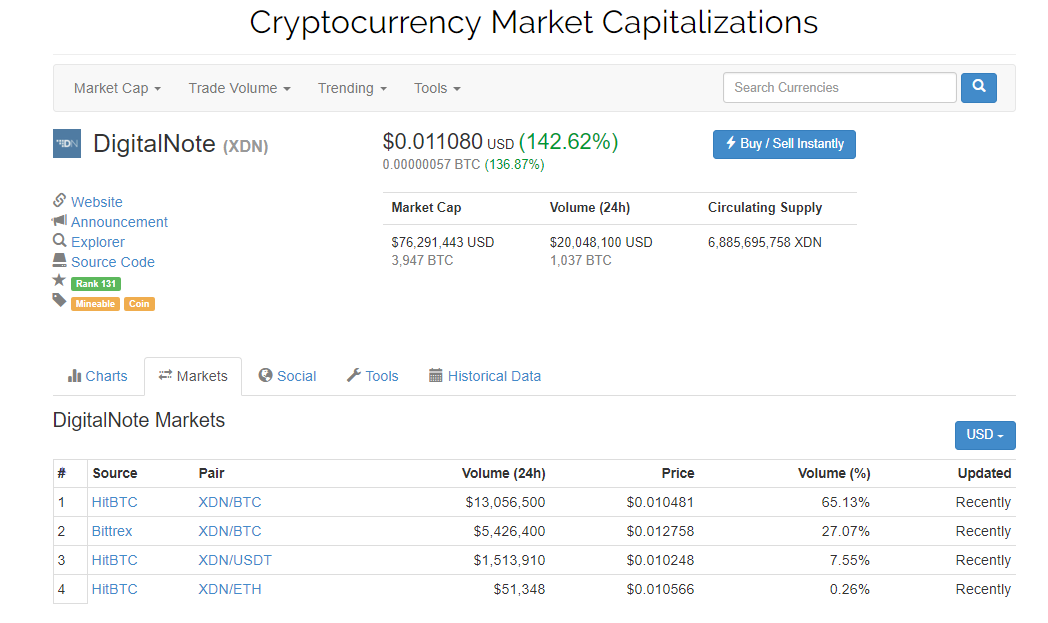 DigitalNote XDN has Landed on $0.01 Level for the First Time!
XDN gained a massive USD value after hitting $0.01 today, achieving more than 150% in less than 5 hours. The 77 sat (0.00000077 BTC) has brought XDN value close to $0.02 for the first time since the establishment of the digital currency back in 2014. As far as this goes, XDN gained its highest value (0.00000350) against BTC back in June 2017. which was worth $0.007.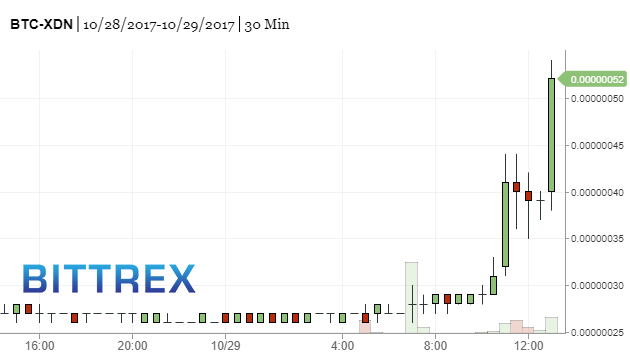 The Future of DigitalNote
The privacy protected cryptocurrencies started to gain a greater value than ever before since users started to realise their potential in securing their finances and information. DigitalNote is a decentralised privacy protected blockchain that allows users to send and receive encrypted and untraceable payments and messages as well as storing value and information.  XDN users also benefit from blockchain deposits that give them interests for securing the blockchain (up to %1 per year) please read "Annual Interest on DigitalNote Blockchain Deposits" for more information.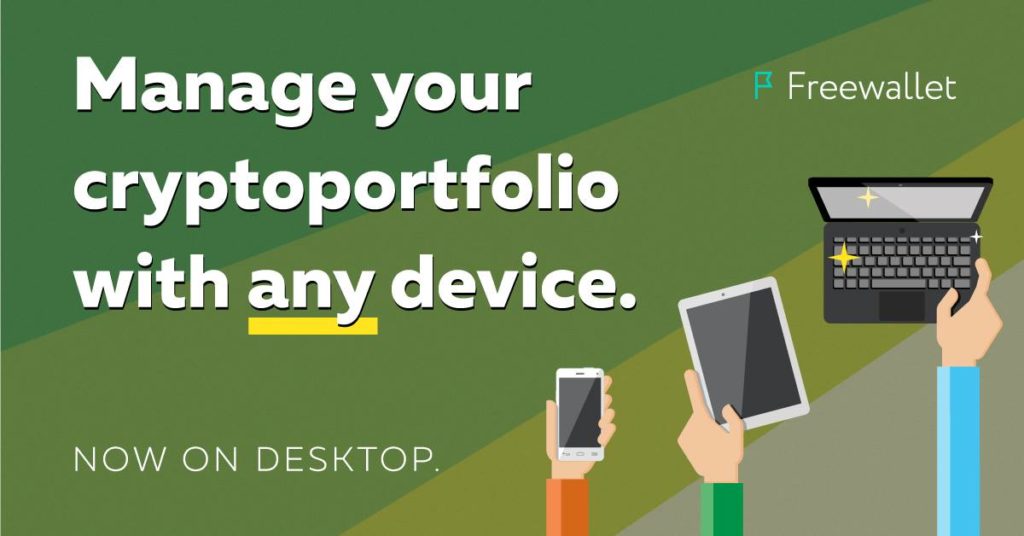 With the recent update for the Freewallet that allows users to access their wallets using any device and operating system, FreeWallet supports multiples cryptocurrencies, including XDN, that makes storing, sending and recieving different currencies more convenient than ever before.
It was invaluable for the digital currency to achieve the $0.01 price tag as this should attract more investors who will appreciate its potential in the long term and benefit from its security features that are not provided by other currencies.
XDN Community Development
DigitalNote is an open source project so everyone is welcome to contribute to it. If you wish to contribute please wite us a comment or reach us using a number of channels such as Reddit, Twitter, or Facebook. We would like to welcome you on board to cooperate with all the community members in order make XDN better!